If you haven't already heard the dynamic beauty blogger duo
Desi
and
Katy
have collaborated with the makeup brand
Dose of Colors
.
The ladies have mentioned that they have been working on the collaboration for the past two years, to ensure that everything that have will be as perfect as possible. They have a total of 8 products launching on Monday August 14th!
Below are pictures that @Trendmood on Instagram posted. These show swatches of the eyeshadow palette and the two highlighters.
Swatches of Fuego & Mirame Highlighters :
Swatches of No Shade & More Creamer Please Lipsticks. Also swatches of Hot Fire & Savage Liquid Lipsticks:
Swatch of Over The Top Lipgloss :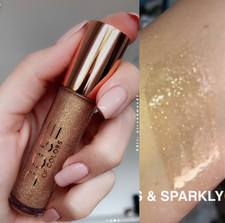 More Pictures: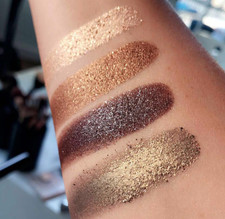 Prices:
Highlighters: $28
Nude Lipsticks: $16
Matte Liquid Lipsticks : $18
Eyeshadow Palette: $28
Lipgloss: $15
After seeing how well everything swatches, I am eager to try all these products. Hopefully I will be able to snag the line before it sells out on Monday. If you want to see how the products work there are already tons of
YouTube
videos with beauty gurus trying out the line.
If you are interested in purchasing anything from the line remember to be on the Dose of Colors site on
Monday August 14th
!
Tell me what you think about the collaboration in the comments below.
Have a great weekend!
XOXO
LR♡